Navathani Residence Exterior
The Residence Navathani was inspired and designed to reflect a balance of a retro and modern Thai house. The chiseled and honed Thai travertine spans the exterior of the residence whilst the interior is decorated with the honed cream limestone, creating a harmonious unity between the exterior and interior. The façade facing the garden features a honed and grooved grey basalt, completing the modern contemporary design of the project.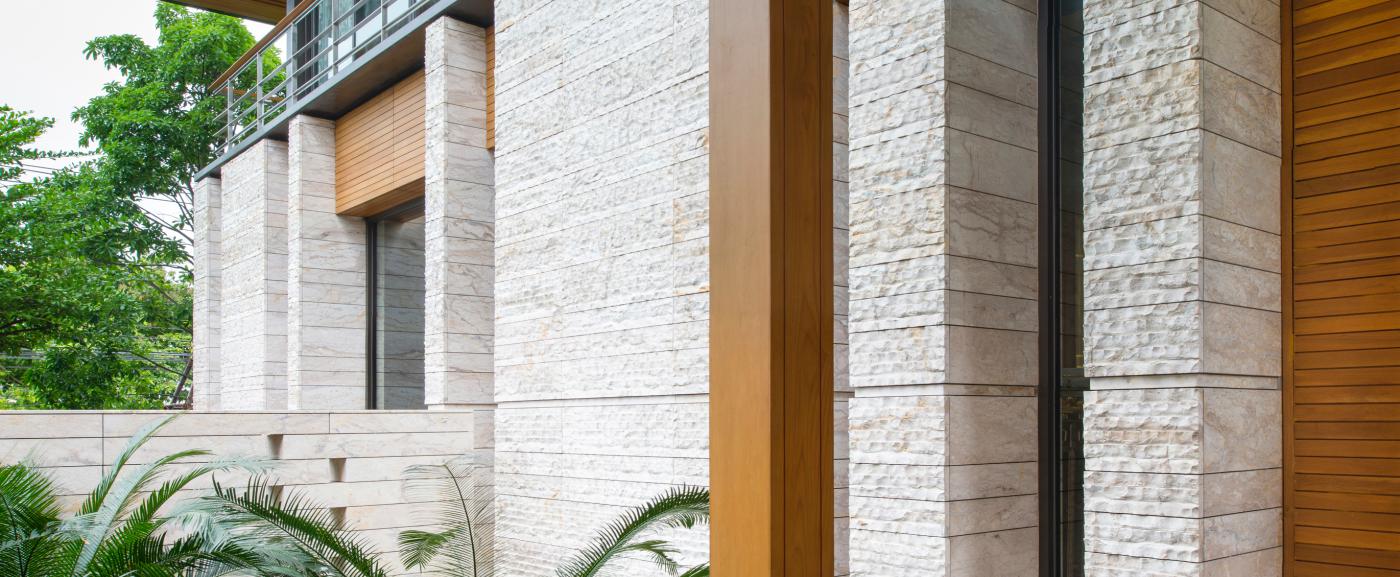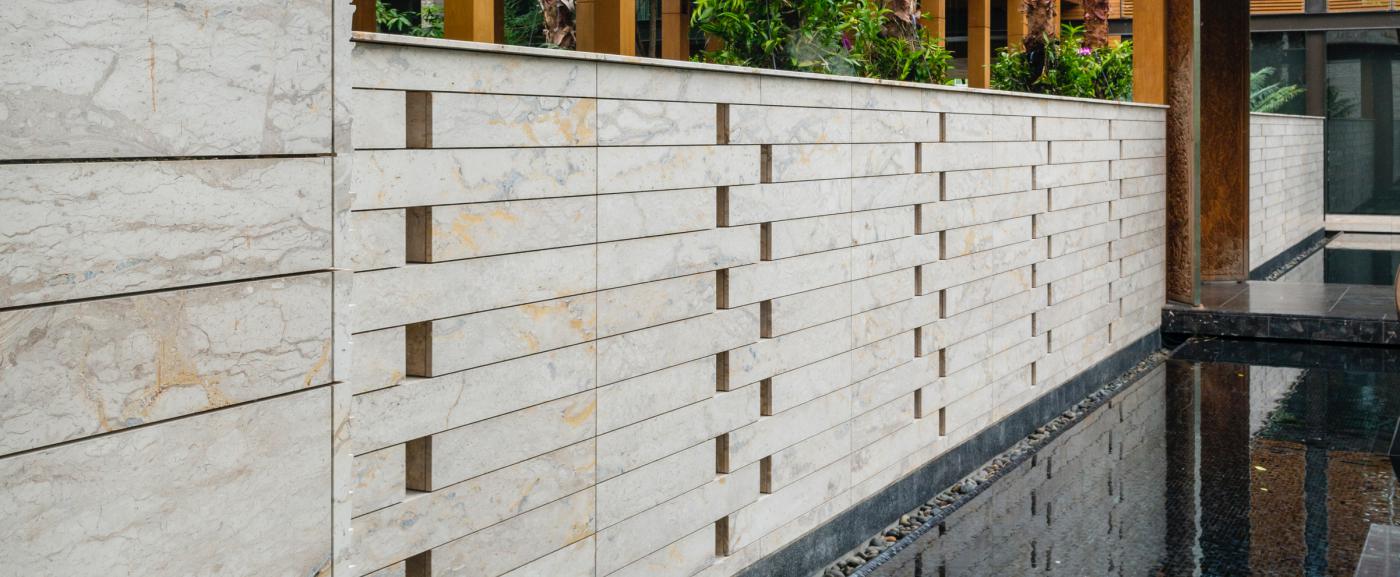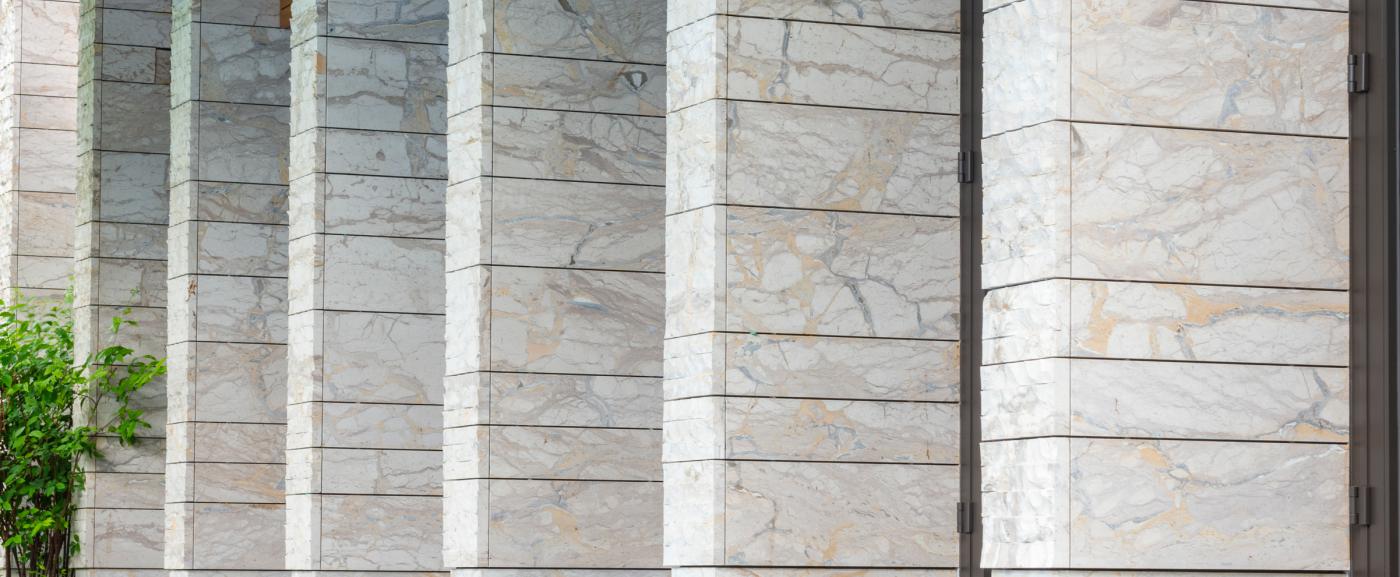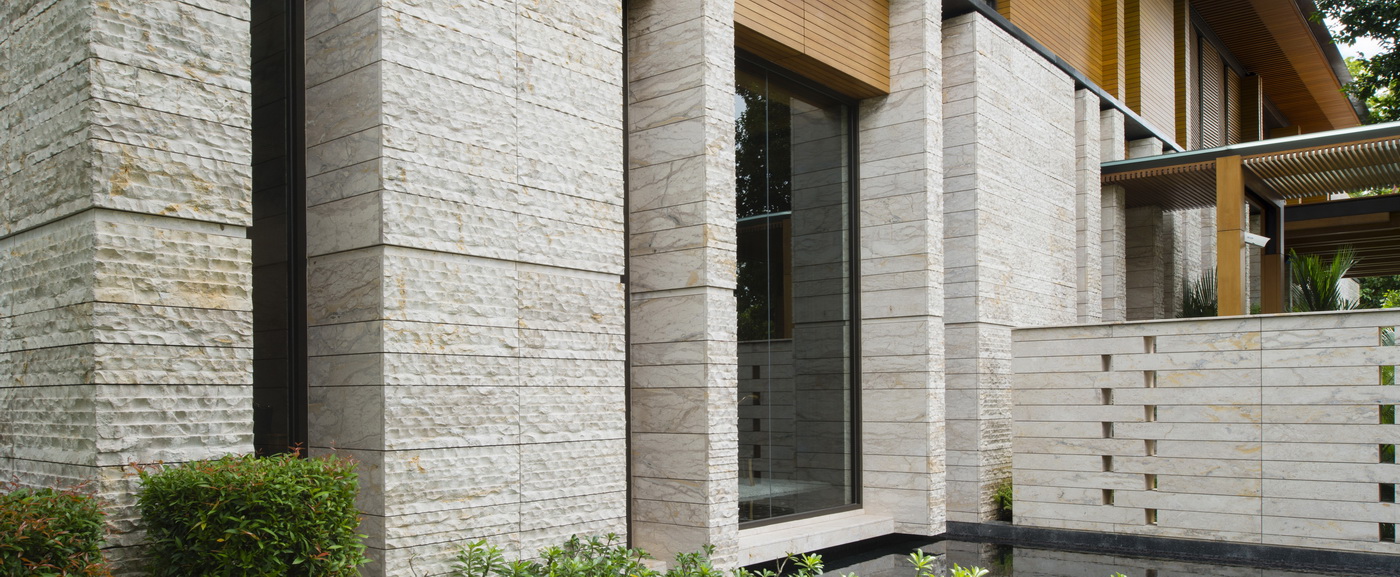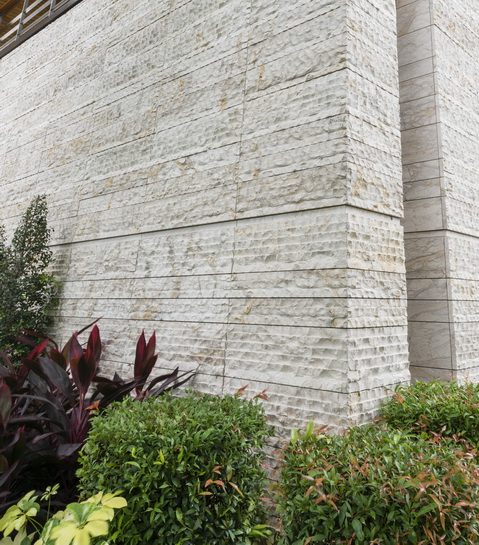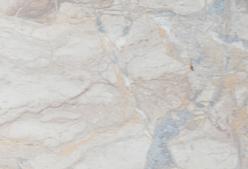 Huay Thai Limestone
The Huay Thai is specially sourced for the Navathani Residence project. It is not included in our 2019 collection. Contact us for more details.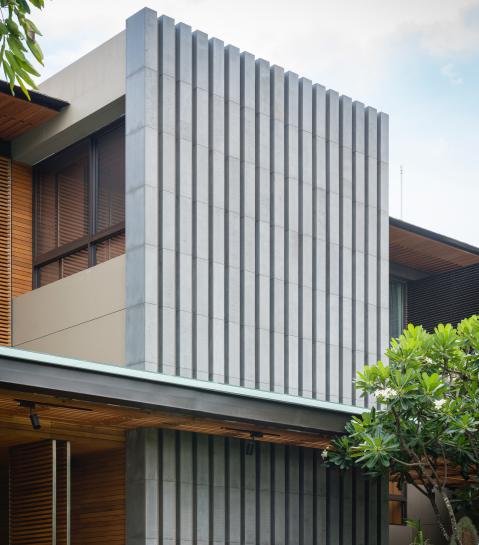 Ash Gray
Ash Gray is the gray coloration in its most natural form. Crafted from lava, giving the stone a fine texture; it is exquisitely minimal yet rich with elegance.
Explore the different services Stone & Roses can provide
to bring your Stone desires to life.